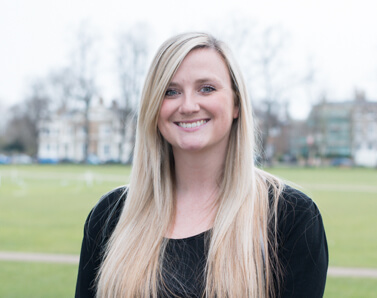 As we embark upon a new year and a new decade, we enter a time of reflection: looking back at our successes and failures, taking stock and contemplating the year ahead…or the next ten. 'Where do I want to be by 2030?' 'What do I want to achieve?' 'What do I need to do or change to reach this?'
Before we set ourselves these life goals and objectives, perhaps we should be slightly more inquisitive about why we want these things: 'What is it that has driven me to get to where I am today?' 'What is going to drive me to get to where I want to be?'
Having a think about this when I sat down to write this blog, I asked someone who I find curious when it comes to this subject matter…my mother.
At 71 years old (sorry mum!), she continues to work part time as a PE teacher, recently qualified as a counsellor supporting those suffering from mental health and addiction problems and yet she still runs 35 miles a week, competes in marathons and even achieved the world record at age 67.
To say I'm proud of my mum is an understatement and hopefully this will help to explain exactly why, but I also wanted to learn what has always driven her throughout her journey.
She didn't have the easiest of childhoods. Born the eldest of three children to an alcoholic father, and mother who suffered from severe schizophrenia, she was (in part) raised by her grandmother. It was her grandmother who instilled in her the values and morals she lives by today and also gave her love and stability. She left home at age 16, putting herself through college and ultimately qualifying as a teacher.
She has had to deal with some heartbreaking times. At the age of 17, she lost her mother to suicide which followed a long battle with her mental health condition. Many years later, she then tragically lost my older sister to cot death aged 8 months. Also, both of her brothers have also unfortunately developed similar mental health issues to their parents.
Throughout her life, my mum has always been the member of the family that has stepped in and stepped up in every 'event' or 'crisis'. This has been as a daughter, sister, wife, mother and now grandmother. She has lived her life in an almost entirely selfless manner.
Working throughout her entire adult life (for many years as a full-time single mum), rather than retiring and putting her feet up, she continues to teach young children. She even returned to college aged 68 to re-train in another entirely new profession. This is because she simply still feels she is able to offer something positive to others. I don't think she'd feel like she was still really living if she wasn't. The running… no idea – I can't explain that!
Returning to what has driven her through this journey, she explained that she does not necessarily attribute it to anything that sits in her past. She accepts that, in part, she wanted to build a foundation and a family around her that she never quite had. However, in terms of how she chooses to live her life and focus her energy, she feels it to simply be an innate desire to be there for people. To be that person you can depend on, who just gets on with things so that she can be in a position to muck in when you need it.
She has never been an ambitious person, only ever wants for as much as she needs for an okay life and has no overwhelming urge to change the world. However, she does her bit.
In her words, "I would never want to let anyone down, and most importantly, would never want to let myself down."
These words hugely resonated with me. Perhaps the apple doesn't fall far from the tree? Whilst I have chosen very different paths to my mum and we are very different people, I believe that I am largely motivated by my desire to make my family and those that I love and respect proud and to try my best not to ever let them or myself down.
I then wonder what drives inspirational people like Mary throughout their incredible journeys. What's behind that spirit to overcome challenges, push the boundaries and make a difference in the world?
Is it a natural born instinct to want to help others and change the world? Is it a combination of life experiences that teach you lessons, morals and values? Is it your upbringing or your environment and trying to create a better version of the life and the world that you've known?
Whatever it might be, the work of the Mary Seacole Trust is about educating younger and older generations about Mary's spirit and drive so that they are inspired to keep pushing to achieve more in order to make a difference. However, the work is never done, and hopefully over the next decade the Trust can continue the fine work that makes me proud to be a volunteer.