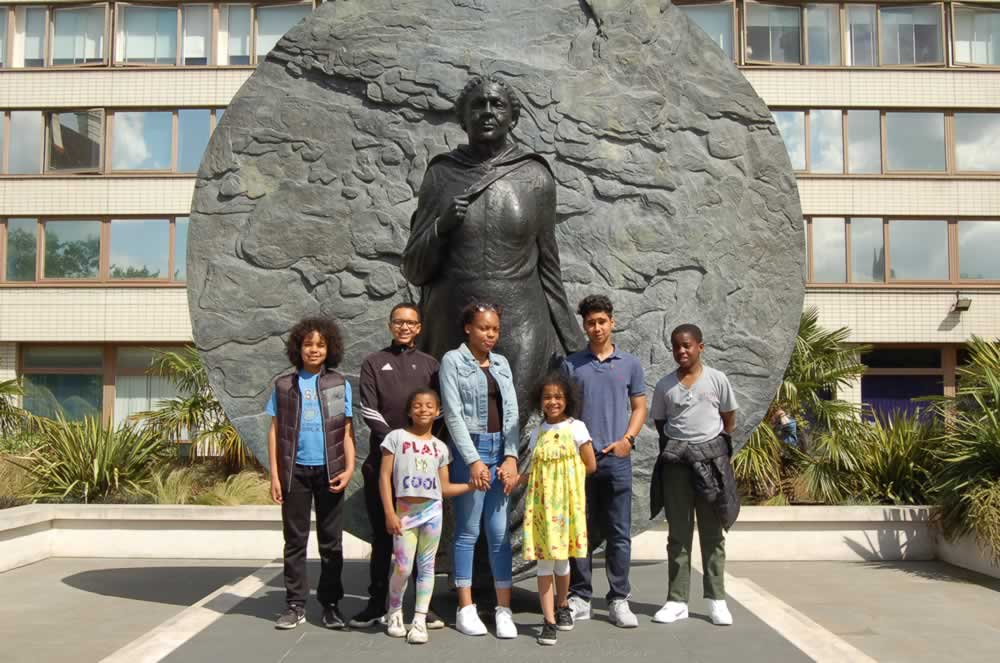 Winners of a competition to identify school children's inspirational heroes will be named at the City Hall on Friday 31 January 2020.
The competition, open to children in both primary and secondary schools across South London, was launched in September 2019.
Ten entries from both primary and secondary school categories have been short-listed with the winners and runners up to be announced on Friday evening.
Children were asked to produce a piece of work that told the Mary Seacole Trust about their modern day Mary Seacole. There were inspirational stories told through poems, essays and videos about family members and role models who exhibit and embody Mary's qualities.
MST Education Committee Chair Jermaine Sterling explained: 'Following the success of last year's inaugural competition, we were excited to expand this year and reach out to older students in the secondary school category. The aim of the Young Seacole Ambassador's initiative is for children to learn about Mary and what she stands for, while also reflecting on role models within their own lives. It was extremely moving to learn about the important people in these young people's lives and reassuring to know how many modern day Marys there are in our community.'
All finalists will attend the winners' reception, which is being held in partnership with the City Hall Young Londoners Programme. The evening will include performances from the London Community Gospel Choir and MST's very own youth advisory committee members, Kaya and Rio.
The three top students from each category will receive individual prizes and the schools of all finalists will receive a fund to spend on a menu of initiatives. These will include MST partners – the Florence Nightingale Museum, Black Cultural Archives and English National Opera.
The initiative has been made possible through the support of Guy's and St Thomas' Charity. Chair of the MST, Trevor Sterling, says: 'the Trust would like to express sincere thanks to Guy's and St Thomas' Charity for funding this competition and providing a platform for these children to tell their stories.'