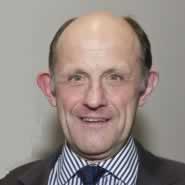 With all schools and educational institutions closed except for key workers manning essential services higher and further education has moved off campus and into the ether!
The current CVD pandemic has demonstrated the value of on-line learning and many learners and their teachers or tutors have been forced to use the medium or stop learning.
I am fortunate to be a peripatetic lecturer anyway with all of my modules being delivered online to a potentially global student population. I teach disaster response and humanitarian action and currently have learners in the Middle East, the US and Central America. I also deploy regularly with the Army Reserve and a small NGO to remote and often austere environments. I take my lap-top with me, ensure I have Wi-Fi connectivity and a VPN and I'm back in the virtual classroom.
On-line teaching teams have been supporting those less or unfamiliar with this blended learning style that does not need face to face tuition. One lesson that we have learned from our classroom based colleagues is that we probably take on more work than we have capacity for and regularly run over our contracted hours.
In the spirit of Mary Seacole we continue to support our learners in the face of adversity, many of whom are working on the frontline as paramedics, nurses and AHPs. We are seeing the toll that the pandemic is taking on them with some having to delay their studies until they are less busy with families, work and sometimes illness. This situation demands understanding and compassion, qualities that Mary had in bounteous qualities!
So as I am Skype-ing, Zooming or MS Teaming at this time I'm often reflecting on Mary's experience of managing communicable diseases in particular and disaster situations in general and continuously learning herself as observed by the Surgeon General in the East's assessment of her work.
I hope that I can be steadfast, courageous and versatile and win through this current crisis to continue to support our learners in FE inspired by a true National and International Hero.