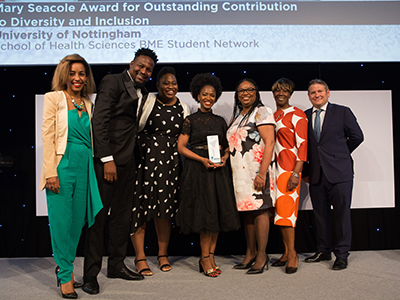 My journey into healthcare began from the encouragement of my family members and my former manager who promised to fire me if I did not enrol for my nursing degree. As l started my journey, I was still unsure of my direction or goals. Overall, I had a passion for people, their wellbeing and fairness. While in my first year, during a class activity, l noticed the cultural disparity when assigned to work together in groups. Usually the ungrouped would be made up of me, a black guy, an Asian guy and Polish lady because we had been left out by our counterparts. At times the seminar facilitator would place people into different groups to allow integration among different class members. However, when the facilitator did not assign us l would find myself sitting alone and would be drawn to students of the same ethnic background. Or l sat on my own as the majority of students would not be keen on working with me.
When the placement started in a clinical setting I was in my element. It allowed me to explore my caring and bubbly personality. However, on many occasions I was segregated due to unconscious bias or just merely by the way I look. This affected my confidence and impeded my growth as a student nurse, but I did not allow it to defeat me.
I attended the forum network provided by the university for first year nursing students, which was a mandatory session. The forum allowed students to discuss their challenges and listen to fellow students share their experiences. It was at this forum where the desire for a BME Network was born after listening to a student from the same ethnic background as she narrated her experience, in tears. The convener was unable to support the student because she did not understand or could not relate to the experiences we faced as black and minority ethnic (BME) people in nursing. The student was so overwhelmed that she actually decided to leave the university and nursing as she could not continue due to the experiences she faced.
Her terrible story prompted the desire for ethnic minority students to have a support network where we could meet to discuss our challenges and develop as individuals. I was an advocate with other fellow students and we pioneered a BME network group for University of Nottingham nursing students providing peer mentoring which increased my confidence and developed my leadership and management qualities.
I am grateful for the support of the university as they allowed me to develop the BME network group. With the support of Stacy Johnson, Associate Professor of Nursing and Health Sciences, and Julia Carson-Little, the Education and Student Experience Manager, we were able to jumpstart peer support sessions assisting with assignments, clinical placements and accessing services provided by the university.
As a student ambassador l was able to meet students and inform them about the university and BME support network reinforcing the confidence of ethnic minority students. The BME network group encouraged students' sense of belonging, introduced a variety of programmes and societies to engage with, and in turn ensured BME students were not alone through their student nurse journey.
The BME Network won the Nursing Times Award for the first Mary Seacole Award for Outstanding Contribution to Diversity and Inclusion. Winning the award elevated the BME network to a whole new level which was a great start to my nursing career. The BME network is growing, it has recently organised its first conference, titled BecoME, where student nurses and newly qualified nurses will be listening and engaging with BME leaders in healthcare.
Even after graduating l have continued to work with the BME network as an alumnus of the University of Nottingham. I am currently a member of the BAME shared governance of the Nottingham University Hospital (NUH) surgical division. I am also involved in the Cultural and Leadership Change Team were the team is engaging, analysing and developing ways to improve the culture in NUH. I am currently in advance discussions with my manager about student nurses and trainee nurse associates' experiences on my current ward. I will be attending training to take on the new supervisor and assessor role. I remain passionate about student experience, integration in placement especially for BME students, and maintain my professional aspiration to have a positive impact on this community.
Lastly, I was fortunate to attend the Chief Nursing Officer's Black and Minority Ethnic STRATEGIC Advisory Group meeting held in Birmingham where we shared with the group the progress of BME Network within the University.
Gladys Aina-Duncan Staff Nurse