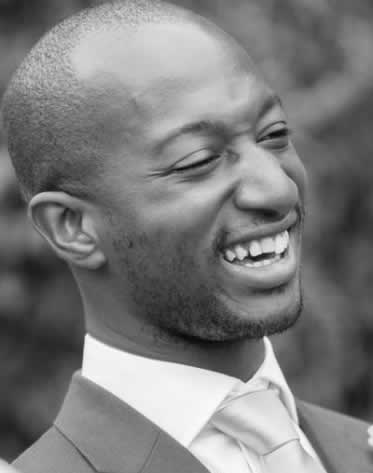 My grandparents arrived into South London from Jamaica in the late '50s, my nan coming from Mandeville, Manchester and my grandad from Kingston.
Like many of my friends, I grew up in a single p  arent family. My mum worked extremely hard through my early years, and whilst I wasn't a bad child, I was very demanding and influenced by my peers. My grandparents and my uncle Trevor are a major influence in my life and they have given up much of their time supporting me. I recognise that I am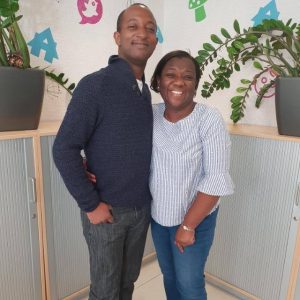 incredibly lucky to have real life role models. They have so much energy for the grandchildren and me that it's not difficult to want to aspire to be like them. As a family we meet every Sunday to catch up with each other. The film 'Soulfood' *insert trailer comes to mind, but if only I could cook like my nan?
As a young man I also had the idea of trying to find my dad. Unbelievably, I actually did, and it transpired he lived in the same borough as me. He looks similar to me too (lucky him) but at this time, I don't worry about further engagement, I've got Trevor Sterling, my Mum and my friends.
Admittedly, I didn't do particularly well at school, although popular, I was often bored but had a keen interest in music, animation and sports. I do love a bit of MotoGP. I went to college and studied art and found myself not really wanting to go to university. At this stage, my sister was a baby and my mum was holding down multiple jobs to keep the bills paid. So, I luckily spent an exceptional amount of time with my grandparents and my uncle. In addition, many of my friends that I had from school are still with me now.
In my teens, after a sequence of customer service roles with those same friends, including a few years at McDonalds which I absolutely loved, I took up a role in a housing association. It's important to note my mum also works in the housing sector. This opened my mind to a whole new world of personal grief and challenges. I was out of work for a period and started on reception as I do love customer interaction. I went from strength to strength utilising all the resilience and perseverance taught to me from the family and, ultimately, went through various roles and eventually became a manager.
Over th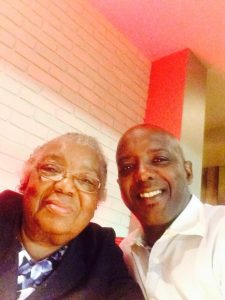 e years, I've seen first-hand suicide, domestic abuse and suffered with post traumatic stress disorder. I've had to become exceptionally resilient to these types of sensitive situations, as the housing sector can also be unforgiving. There are always up and down days.
I had the courage to leave Optivo Housing Association after 14 years as I wanted to challenge myself further. So…. I went into Royal Borough of Kensington & Chelsea Council. Arriving post-Grenfell tragedy, I couldn't have accepted a bigger challenge. RBKC is one of the most diverse boroughs in the country, with huge worlds colliding – unbridled wealth in the same postcodes of deprivation and poverty. I like representing diverse communities.
In a world filled with negativity and stereotypes, specifically around young black males, I'm often challenging the misconception about us. We don't all wear hoodies and carry weapons at all manner of the days; this is what many of the media would have us believe. I do however, like chicken and watermelon!
Even as I write this, I open the news app and there are continued occurrences of young people losing their lives. This is not sustainable and there needs to be a voice for the younger generation. Our own government are rather uninspiring, boring us to death with Brexit and we are losing sight of the important issues affecting us daily.
So what would Mary do?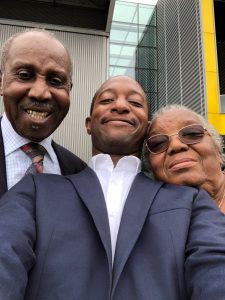 There are many of us challenging the perception of a glass ceiling and aiming to make a difference. But that can be tougher to do when you're a certain profile. I am lucky that I have been afforded opportunities to change this. I joined the Mary Seacole Trust as a Trustee and this includes supporting our Youth Advisory Committee (YAC) to support and influence our education strategy. This summer we have developed a strong link with City Hall which provides the Lynk Up Crew to have a voice. Our younger generation can be the forgotten bunch. Listening to the views of youngsters is incredibly important. They have a voice and we should listen to them, about shaping their own futures. It's also important they see people within their own likeness in positions of influence.
I will continue to support MST to work with our younger members to drive policy change and to provide a platform for them to succeed, in any way they wish. Truth is, they're smarter than me already and will be future leaders. Being part of the Mary Seacole Trust has provided a platform for me to be around high achieving and inspirational people who are leading their sectors in positive ways. I'm proud to be part of MST and being part of Mary's' legacy. Standing next to Marys statue at St Thomas' Hospital with her imposing stride is an incredibly feeling. Mary is a beacon of strength and her journey is inspirational *insert link to Mary.
I also co-manage the Seacole Dynamos football team with my uncle Trevor. It's these simple community efforts that can drive change and perception. I'm proud to mentor and coach teenagers and ensuring we can improve their mentality and develop them into even better footballers. My cousins and little brother have also been part of the squads.
So… essentially my world consisted of non-achievement at school, many life experiences and plenty of drama. But I have a very hard-working family making every effort to ensure us grandchildren succeed. I'm not there yet but I will continue to strive to do more and be better.
I'm lucky that the man at the top of the Mary Seacole Trust and the Queen of the Sterling family, influence and inspire me highly. It's very simple; I salute you.