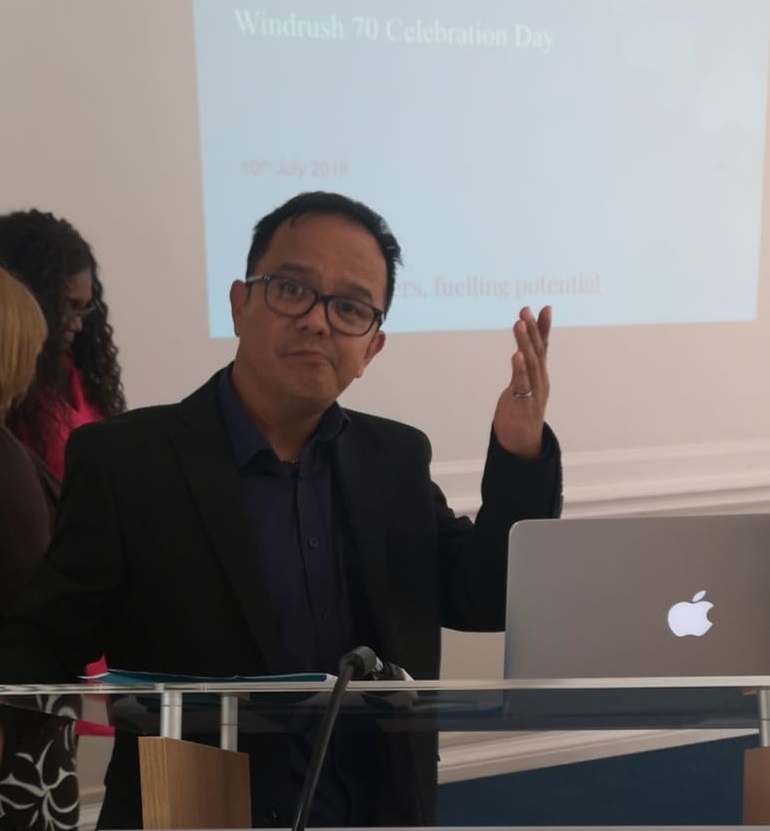 I'm Joron Jimenez; you can call me J.J. I came from a middle class family in the Philippines. My Dad was a businessman and my mum was a housewife. I always wanted to become a Lawyer when I was in my primary school, but I had a change of heart after a serious conversation with my Aunt who's a Registered Nurse in America. She convinced me by implying that if I wanted to work outside the Philippines, which was also one of my childhood dreams, then I have to study Nursing … and so I did.
I qualified as a Nurse in 1994.
Still contemplating plans to become a lawyer, I didn't work as a nurse after I qualified.
My first Job was actually in a bank as a researcher in the legal department.  Working with lawyers, legal staff, talking to them every day, made me realised that "actually this is not my world, but rather nursing and looking after sick people is what makes me happy."
My nursing career kicked off in 1996 as an intensive care nurse. I then moved to the Burns Unit after a year and was awarded Burns Unit Nurse of the Year 1998.  That was a big achievement on my part, both personally and professionally.
I landed in London on 18th June 2000 and never left. I am now the Nurse Lead of the Preoperative Assessment Unit at Chelsea and Westminster Healthcare NHS Foundation Trust, and I am enjoying every minute of my job.
I have two children; both girls. The older one is 16 and studying for A levels in one of the grammar schools in Surrey. My younger one is 12, a very keen footballer who used to play for Arsenal when she was 10. She currently trains for Chelsea FC Girls Foundation under 12 and AFC Wimbledon under 13. Most importantly she a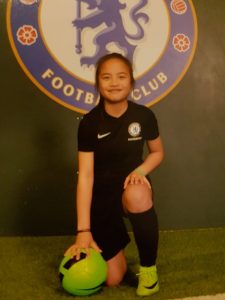 lso plays with boys every Saturday in our Sutton Little League just a year younger than our very own Seacole Dynamos.
Adversaries, personal experiences of bullying and racial discrimination made me a stronger person. Overcoming those barriers and challenges has provided a great foundation and motivation to be more passionate about equality and diversity.
I still remember in 2001 when I opened up to a friend of mine from Jamaica about the bullying and racial discrimination I was going through at that time. This friend was so proud and very confident telling me about a very inspirational human being. He divulged that this lady went to London and applied to join Florence Nightingale's team but was rejected. This Lady's story inspired me and became a pillar of strength to hold on to at that time. This lady for me is more than an inspiration and her name, Mary Seacole, will always have a place in my heart.
So when I heard about the Mary Seacole Trust, I started following their works and achievements by reading articles and watching Youtube clips.
But I guess Dame Fortune was always on my side, most especially when Karen Bonner joined our Chelsea and Westminster Hospital. I remember when I first met Karen and she was wearing the Mary Seacole badge. I got so excited and asked her "Where did you get it?" Karen took the badge off from her uniform and gave it to me, it was like a "fantabulous feeling" as I had been hankering to have one. Karen then explained that she is one of the MST trustees. OMG.. as in OMG! I am now working with an MST trustee. My fortune did not just stop there as Karen invited me to shadow her in one of the MST trustee meetings. It was during this shadowing opportunity that I finally met the Chair, other trustees and the whole MST team.
The rest is history after that first meeting … drum roll please … I am very proud to say that I am now one of the volunteers of MST and I can start the ball rolling!