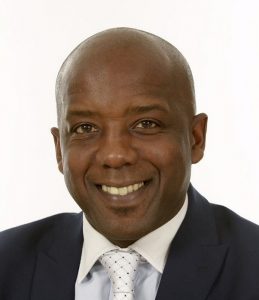 There is much debate each year over whether there should be a focus on UK Black history during the course of just one month each year. Many people understandably consider that there should be a perennial acknowledgment without any specific period being identified. It is perhaps true that in time there may be less of a need to emphasise any aspect of British history relating to race during a set period in order to promote equality, but this is perhaps still aspirational.
Whatever the arguments in relation to the merits of a "Black History Month", never has it been more important to have a period of focused reflection and celebration, acknowledging signature moments in the history of the UK. In a recent talk I gave, I described Mary Seacole as being a person who saw life not as a mirror but as a window. Mary was caring and compassionate, seeing life as a "window" refers to her seeing others whom she would care for and want to support. Many in our society see life only as a "mirror" in which they see their reflection and consider how they can advance their personal position.
When I reflect on the actual view which Mary Seacole had during the Crimean War, it was one of a battlefield, one where people suffered and some drew their last breath. Mary endured this environment against the backdrop that she was a woman in her late 40s; a person of colour, a person who had been rejected yet stood by her values and gave support to others. Her compassion and values are as relevant today as they ever were.
The Mary Seacole Trust's vision for the future is one where the next generation understand that life should be a "window" and through that window we hope that they will see a caring and compassionate society. One where there is a celebration of cultural diversity and a peaceful co-existence, where people enjoy not only equality of opportunity but equality of outcome based on their endeavour. A view where a person's gender matters not and where disability and age are an irrelevance.
In this year of 2018, it is not only important to celebrate Black history but to also acknowledge and celebrate the part of the Windrush generation, this being the 70th anniversary since the arrival of the Empire Windrush. Many of that generation have recently suffered the indignity of rejection but this must not diminish our celebration of the huge contribution made by them and others from across the commonwealth and beyond. We must put down a marker for our society that being caring and compassionate in a diverse society should not be an aspiration but a reality. There is no better example of this than the National Health Service which also enjoys its 70th Anniversary. The NHS is a standard-bearer for being a diverse work force, albeit there is more to be done in relation to issues of diversity in leadership.
We all have a role to play to ensure that the view through the "window" for the younger generation is optimistic, fair, caring and compassionate. Responsibility for the younger generation is one for us all and one which the Mary Seacole Trust honour by ensuring that we can at least provide material for people to understand and be inspired by Mary Seacole, using her as a role model along side many other historical figures. It is with this in mind that the Mary Seacole Trust is launching a new website as an educational tool, with particular information for schools, parents and young people. We are very proud to be launching the new website as part of Black History Month and one month ahead of our Diversity and Leadership roundtable involving public and private sector organisations.
The website is a key part of our Education programme which sits alongside our Diversity in Leadership programme. It will act as a "window" and will hopefully broaden the Seacole community, in time making the view of society through the "window" one which upholds Mary's values of being caring and compassion. We must work together to make this less of an aspiration and more of a reality.
The Mary Seacole Trust thank you all for continued support in assisting us and ensuring that the historic Mary Seacole statue is a symbolic window of aspiration.